We proudly present our new creations: Fleming's Tea (smoky with a ginger base), Fresh Harvest (butterfly pea tea), My name is Earl (Asian flavours) and Wake Me Up (green matcha tea). Summer refreshment as we like - by adding a matching spirit, these can be turned into a fancy cocktail too.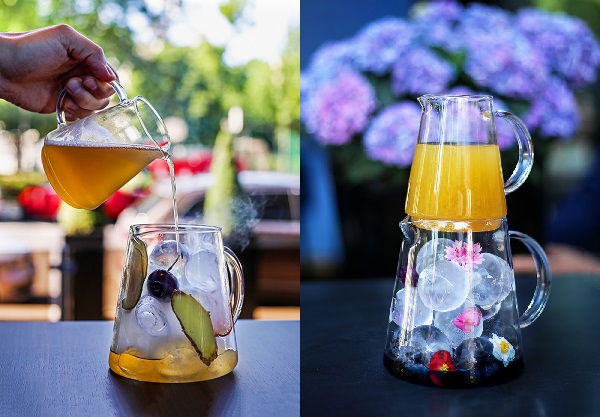 1. Fleming's tea
The name is a tribute to Sir Alexander Fleming, who discovered the first antibiotic, penicillin, for which he got the Nobel award in 1945. Our bartenders were inspired by the well-known cocktail 'Penicillin', which is similar to this ice tea: smoky with a ginger base.
2. Fresh Harvest
Inspired by the freshly harvested Ya Bao Ye Sheng Buds tea, which has a rose and apple fragrance, and comes from the Yunnan region, China. This drink's base is butterfly pea tea, which gives the mixture its violet colour.
3. My name is Earl
Named after Earl Grey tea, it represents more of an Asian taste and contains characteristic pandan palm leaf extract, mostly used in Indonesia, Thailand and Bali.
4. Wake Me Up
It is made from green matcha tea, which is refreshing and energising. Earthy, it is a kind of spritzer tea that is a bit sweetish.
Further information: http://bluefoxthebar.com/